Janitorial Services Insurance
Place your Janitorial services accounts with
the industry specialists – MaintenancePro®
Put Our Industry Expertise to Work for you and your Clients
MaintenancePro is a customized program developed to provide insurance for janitorial services, maintenance services and commercial cleaning services.
This program provides the most extensive insurance coverage in the market to accounts that fall primarily into the janitorial and light maintenance segments of the industry, including both commercial and residential cleaning and maintenance. We provide clients with the coverage they need backed by stellar support and service, at a price they'll appreciate!
Submit Janitorial Accounts Today
Grow your Maintenance Industry Services Book with MaintenancePro
MaintenancePro is the largest program of its kind and is rated "A+" by A.M. Best, so brokers and their insureds benefit from its strength and stability. Maintenance industry professionals will enjoy having the security they need to focus on successfully growing and running their businesses.
Eligible Maintenance Industry Insurance Risks
Janitorial services
Indoor and outdoor maintenance
Window cleaning
Carpet and upholstery cleaners
Program is admitted and written in all states
Minimum Package Premium of $10,000
Better Maintenance Industry Insurance Coverage by Design
Lock & Key Replacement Coverage
Your Work Coverage
Care, Custody, and Control
Maintenance Insurance Coverages
General Liability – Premises and Operations (limits up to $1M per occurrence, $2M aggregate)
Product Liability (limits up to $1M)
Auto Liability (limits up to $1M CSL)
Property
Inland Marine
Crime Coverage
Contractors Pollution Liability
Employment Practices Liability
Cyber Liability
Umbrella Liability (limits up to $25M)
Workers' Compensation (Statutory Limits)

30 Years
of Maintenance insurance industry experience

A+ (Superior)
Carrier Rated A+ (Superior), Financial Size XV by A.M. Best

Industry Expertise
for World-Class Risk Control Services and proper valuation of your client's operations, property and equipment

Specialized Coverages
Customized Maintenance Industry Insurance Coverages Not Available Through Typical Products

Competitive Rates
Flexible Payment Plans & Competitive Premiums

Superior Customer Service
Expert Claims Handling & Policy Servicing
Better Maintenance industry Insurance Coverage by Design
Definition: This coverage reimburses for a loss related to replacing keys and locks at a client's building due to theft or loss.
Claim Example: An employee is working in an office building and loses the keys to the office. The cost to replace the keys is covered in this scenario.
Definition: This coverage reimburses the cost of property damage claims directly related to work involving a client.
Claim Example: An employee is using the wrong cleaning product and causes irreversible damage to furniture. The cost to replace the furniture is covered in this scenario.
Definition: Standard general liability policies exclude damage to property in the care, custody or control of the insured. This endorsement will buy back coverage to provide payment for a loss resulting in property damage to personal property of others in the care, custody, and control of the insured.
Claim Example: A janitorial service company is providing cleaning services to a residential home. While cleaning, an employee of the insured knocks over an expensive vase that breaks. The cost to replace the vase is covered in this scenario.
Get Started as a MaintenancePro Broker - Submission Requirements
Completed and signed ACORD applications
Completed and signed MaintenancePro Supplemental
FEIN Number
4 years of currently valued, hard copy loss runs for all lines of business being requested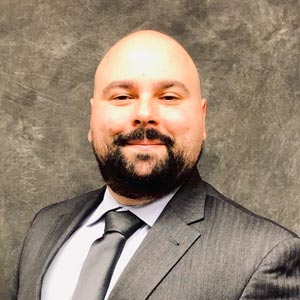 Meet our MaintenancePro Program Manager
Michael serves as Program Manager for the MaintenancePro program with over 15 years of P&C experience with extensive experience on the carrier side. Michael earned his degree in Business Administration from William Paterson University and obtained his MBA in Finance from St. Peter's University.
Service and Coverage Excellence Speaks for Itself