Greenhouse & Nursery Growers Insurance
Place your greenhouse and nursery accounts with
the industry specialist – GrowPro®
Put Our Industry Expertise to Work for you and your Clients
Our GrowPro horticultural insurance program covers greenhouse growers, nurseries, hemp growing, retail garden centers, hydroponic growers and indoor vertical farm operations, providing greater capacity, more pricing flexibility, enhanced stock coverages, more customized risk control and even better claims service.
Let us put our 30+ years of green industry experience to work for you! The agriculture & growing industries are changing rapidly and GrowPro is here to make sure our greenhouse grower and nursery business owners have the latest resources available to them. Whether it's a hydroponic farm, floriculture and ornamental nursery, retail garden center, hemp growing operation, or vertical farm operation, GrowPro provides expert guidance on greenhouse insurance coverages and risk control, plus proper valuation of your client's operations, property and equipment.
Submit Greenhouse Accounts Today
Grow your Horticultural Book with GrowPro
GrowPro is the largest program of its kind and is rated "A+" by A.M. Best, so brokers and their insureds benefit from its strength and stability and greenhouses and nursery growers will enjoy the security they need to focus on successfully growing and running their businesses.

Eligible Horticultural Insurance Risks
Greenhouse Growers
Indoor Vertical Farms
Nurseries/Nursery Growers
Garden Centers
Hydroponic & Aquaponic Growers
Hemp (Property & Auto coverage)
Program is admitted and written in all states
Minimum Package Premium of $10,000
Better Horticultural Insurance Coverage By Design
Hydroponic Endorsement
Growing Stock Endorsement
Agricultural Property
Horticultural Insurance Coverages
General Liability – Premises and Operations
Auto Liability
Property, including Equipment Breakdown
Product Liability
Umbrella Liability
Contractors Pollution Liability
Employment Practices Liability
Cyber Liability
Workers' Compensation (Statutory Limits)

30 Years
of horticultural insurance industry experience

A+ (Superior)
Carrier Rated A+ (Superior), Financial Size XV by A.M. Best

Industry Expertise
for World-Class Risk Control Services and proper valuation of your client's operations, property and equipment

Specialized Coverages
Customized Horticultural Insurance Coverages Not Available Through Typical Products

Competitive Rates
Flexible Payment Plans & Competitive Premiums

Superior Customer Service
Expert Claims Handling & Policy Servicing
Better Tree Service Insurance Coverage By Design
Description: Added benefit of providing horticultural insurance coverage for "Growing Stock" which is defined in the cover and which is otherwise excluded in policy. Coverage extension also includes "Processing water" which is a key component in the hydroponic industry.
Claim Example: Your water piping system within the operation breaks and you loose the water which was contained inside. Without this horticultural insurance coverage, you will not be indemnified for the value of the water as water is excluded from Property policies.
Description: Added benefit of providing coverage for "Growing Stock" which is defined in the cover and which is otherwise excluded in policy. Also provides a $250,000 limit to growing stock while temporarily removed from "your" greenhouse, or other buildings and within a 1,000 ft. of greenhouse, structure or building and is being prepared for sale or delivery
Claim Example: The growing stock is removed from the greenhouse and no longer contained within a structure, once the growing stock is removed from protection by a structure or outside it is no longer covered.
Get Started as a GrowPro Broker - Submission Requirements
Completed and signed ACORD applications
Completed and signed GrowPro Supplemental
FEIN Number
4 years of currently valued, hard copy loss runs for all lines of business being requested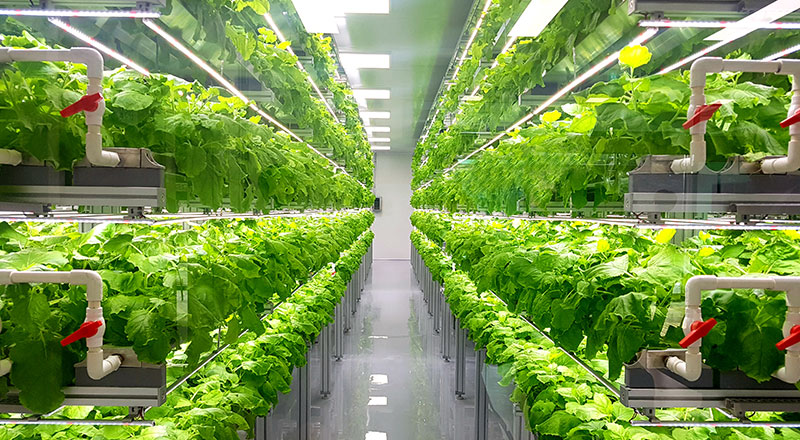 Meet our GrowPro Program Manager
Daniel serves as Program Manager for the GrowPro program with 25 years of P&C experience with extensive experience providing small to mid-sized businesses with comprehensive assessments of their financial wellness and insurance needs. Daniel earned his degree in Economics from Montclair State University.
Service and Coverage Excellence Speaks for Itself