Electrical Contractors Insurance
Place your Electrical Contractors Insurance Accounts
with the Industry Specialist – PowerPro®
Put Our Electrical Contractor Industry Expertise to Work for you and your Clients
PowerPro provides general liability insurance all-lines coverage (including Workers' Comp and Umbrella) for electrical contractors and many coverage enhancements tailored specifically to the specific insurance needs of commercial electricians and contractors dealing in the installation, service, and repair of electrical apparatuses.
Electrical contractors are expected to be in high demand within the coming years, as the electric vehicle (EV) market begins to take off with more automotive manufacturers shifting their production focus on electric power. The adoption of EVs presents new opportunities for skilled electrical contractors who very well may be tasked with installing, repairing, and maintaining charging stations across the nation. The right, specialized insurance coverage is vital when performing this type of work. PowerPro offers solutions specifically catered to the coverage needs of electrical contractors and has the capacity to insure professionals breaking into the EV charging station market and other electrical service sectors.
Submit Electrical Accounts Today
Grow your Electrical Contractor Book with PowerPro
Coverage Examples include: Blanket Additional Insured, Per Project Aggregate, Blanket Waiver of Rights, Primary Non-Contributory, Completed Operations, and more. The program is underwritten by an A.M. Best "A+ Rated" Carrier.
Eligible Electrical Contracting Insurance Risks
Electrical Contractors, Electrical Apparatus Install, Service, Repair
Program is admitted and written in all states
Minimum Package Premium of 25,000
Better Electrical Contractor Insurance Coverage By Design
Older Edition dates for Additional Insured forms
Limited Jobsite Pollution
Auto Pollution Broadened Coverage
Electrical Contractors Insurance Coverages
General Liability – Premises and Operations (up to $1M per occurrence, $2M general aggregate, $2M products completed operations aggregate)
Auto Liability & Physical Damage ($1M Combined Single Limit)
Property (limits up to $3M Total Insured Value)
Inland Marine (limits up to $3M)
Umbrella Liability
Contractors Pollution Liability
Employment Practices Liability
Cyber Liability
Workers' Compensation (Statutory Limits)

30 Years
of electrical contractors insurance industry experience

A+ (Superior)
Carrier Rated A+ (Superior), Financial Size XV by A.M. Best

Industry Expertise
for World-Class Risk Control Services and proper valuation of your client's operations, property and equipment

Specialized Coverages
Customized Electrical Contractors Insurance Coverages Not Available Through Typical Products

Competitive Rates
Flexible Payment Plans & Competitive Premiums

Superior Customer Service
Expert Claims Handling & Policy Servicing
Better Electrical Contractor Insurance Coverage By Design
Definition: This coverage may be used from General Contractor down to the insured. Blanket additional insured endorsements:  XIL  2010 & XIL 2037 are proprietary forms with the equivalent language to the CG2010 & CG2017 07/04 & 10/01 edition dates
Claim Example: There is a contract in place between the general contractor and the subcontractor which requires the general contractor to be included on the subcontractor's insurance policy as an additional insured regardless of fault.  There is a loss in which the GC was 100% at fault.  If the correct edition is not used, the subcontractor's general liability policy may not provide coverage as required.
Scenario 1: The subcontractor includes the general contractor as an additional insured on their general liability policy via ISO endorsements CG 2010 and CG 2037 10/01.  In this scenario, the subcontractor's general liability policy will pay the entire loss since the 10/01 endorsement editions do not require there to be fault.
Scenario 2: The subcontractor includes the general contractor as an additional insured on their general liability policy via ISO endorsements CG 2010 and CG 2037 07/04.  In this scenario, the subcontractor would have to pay the loss out of pocket depending on the language found in the contract.  The 07/04 endorsement edition dates would not provide coverage under the general liability policy for the subcontractor because they were not at fault or partially at fault.
Description: General liability coverage that buys back a small portion of pollution exclusion.
Claim Example: A hydraulic hose on an aerial lift bursts and spills over a client's driveway. The cost for damage to the driveway is covered in this scenario.
Description: Provides coverage for damages caused by chemicals that leak from your auto which are not ordinarily covered by the standard ISO auto offering.
Claim Example: A company truck is involved in an accident and overturns, spilling pollutants over the road and possibly into the local water system (nearby pond, sewer, etc.). The damage to the water supply, loss of chemicals, and cleanup is covered in this scenario.
Get Started as an Electrical Contractor Broker - Submission Requirements
Completed and signed ACORD applications
Completed and signed PowerPro Supplemental
FEIN Number
4 years of currently valued, hard copy loss runs for all lines of business being requested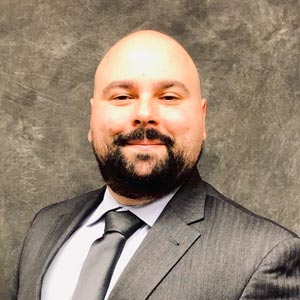 Meet our PowerPro Program Manager
Michael serves as Program Manager for the PowerPro program with over 15 years of P&C experience with extensive experience on the carrier side. Michael earned his degree in Business Administration from William Paterson University and obtained his MBA in Finance from St. Peter's University.
Service and Coverage Excellence Speaks for Itself